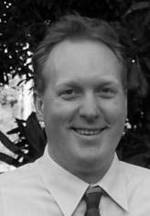 Russell Andrews
Design Director
With a strong passion for design, and a keen eye for detail, Director, Russell Andrews founded 5th Dimension Design.
With over 24 years of industrial experience, a qualified engineering tradesman and Design Draftsman, Russell works personally with each client to develop functional and innovative commercial design solutions intended for manufacture.
Russell provides ongoing design support in line with continuous improvement and product development goals, allowing clients to strengthen their product range and remain competitive within their industry.
Zoie Andrews
Business Manager
Business Manager Zoie Andrews brings skills from an administrative career spanning over 20 years including financial and administrative management roles in the public service.
Zoie provides a strong backbone to business operations drawing on her previous experience.
Zoie is passionate about the service provided by 5th Dimension Design, and is driven to exceed all expectations at every opportunity.  Zoie is excited by the potential opportunities the 3D rendered images and animations provide to clients when showcasing their products and designs.